Making Money With Purpose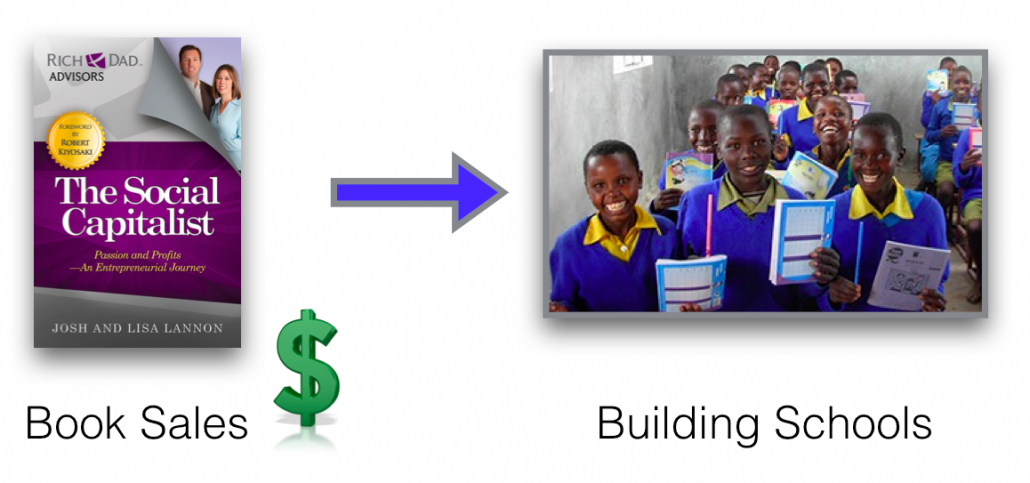 A "Social Capitalist", also known as a "Conscious Capitalist" is an individual who uses business as a force for good. They see a problem, take a stand and build sustainable businesses that provide a solution. Social Capitalist serves the interest for all major stakeholders – customers, employees, investors, communities, suppliers, and the environment. We believe in a triple-bottom line philosophy – people, planet and profit. Social Capitalist using the force for good is found in for-profit and non-profit companies. The Conscious Capitalist creates and sells products that are designated to fund projects that are close to their heart.
Social Capitalists make a difference in the world!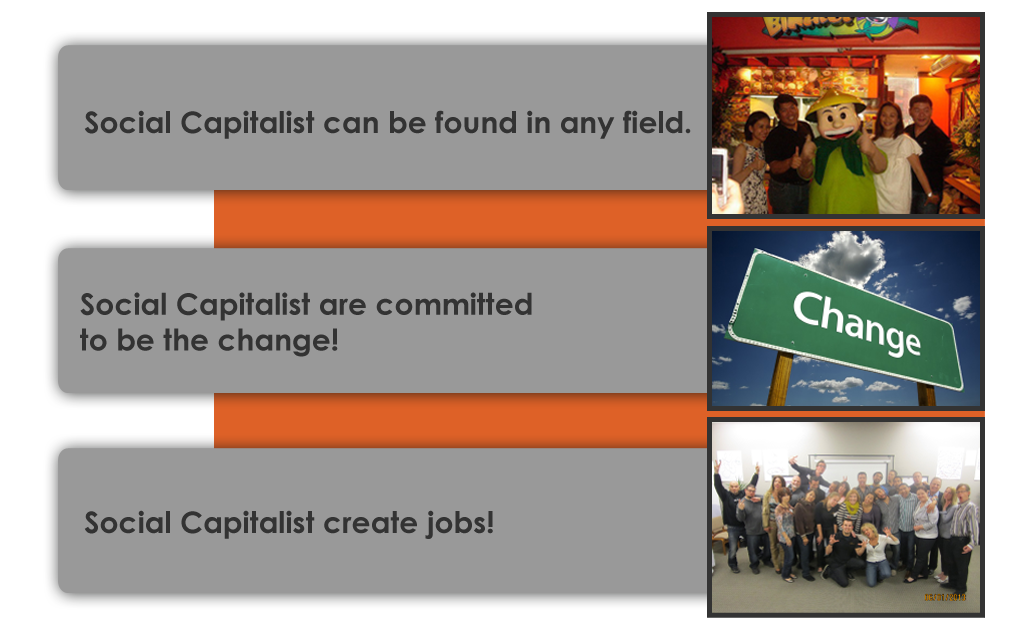 Whether your business's is a social enterprises or not, the Conscious Capitalist can get involved to make a difference. They create and sell products/services that are designed to fund and support non-profits.
According to Wikipedia "Social" means:
"The term Social refers to a characteristic of living.  It always refers to the interaction of organisms with other organisms and to their collective co-existence, irrespective of whether they are aware of it or not, and irrespective of whether the interaction is voluntary or involuntary."
Simply put: "Quality" of life with one another.