Welcome to Creating a Rich Life
and congratulations on taking the first step!
The Lannon's have over a decade of experience in the behavioral change field and are successful students of the Rich Dad principles that have built a program to assist you in creating the change that you want, A Rich Life!!!!
There is a huge movement taking place… making money with meaning!
It's time for you to take a stand and the Creating a Rich Life program provides answers and steps.
From employees… to Rich Dad students, successful business owners with over two decades of proven track records, selling to a large private equity backed firm… and now Rich Dad Advisors, Josh and Lisa Lannon will share their story on how they did it… so YOU can too!
What are people saying…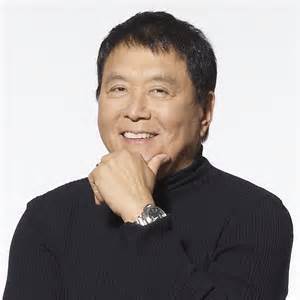 "I believe that each of us has a special and unique gift to give, and Lisa and Josh are giving their gift. They've confronted the challenges that life has put in their path and battled adversity. They've found strength in each other and in what they, together, have created."
~Robert Kiyosaki
---
Are you ready to start the journey?
A global trend of individuals are demanding more from their life's work, the Lannons are personal advisors to Robert and Kim Kiyosaki on: Social Entrepreneurism, Investing with Purpose, Behavioral Change, and focusing on a triple bottom-line: People, Planet and Profit.
---
In this program you will learn:
A Step by Step Process to Get Started
Using your Environment to WIN
How to Invest with Purpose
How Values Drive Our Decisions
***Get Over 6 Hours of Online Learning***
---
What are people saying…
"I want to thank you, Lisa and Josh, for investing time in us and our dreams/goals. I've been raving about the mentoring I received to anyone who will listen!"
~Heidi, Alberta Canada
---
If you want to find the way for an average person to create wealth that is inline with your values or take your current venture to the next level… then this may be the most important program you will ever invest in….
Because we are about to give you the secrets and strategies we have learned in successfully raising the capital, building a big business and exiting it while maintaining the assets!!
These are the lessons from our mentors and the school of hard knocks.
---
Gain Access Instantly After Becoming An Exclusive Member
$897 USD
---