Robert T. Kiyosaki
Robert T. Kiyosaki is best known as the author of Rich Dad Poor Dad. This is the #1 personal finance book of all time, which has challenged and changed the way tens of millions of people around the world think about money. His book titles hold four of the top ten spots on Nielsen Bookscan List's Life-to-Date Sales from 2001-2008 alone. In addition, Robert has been featured on shows such as Larry King Live, Oprah, The Doctors, Bloomberg International Television and CNN. Visit Robert's website for more information:
http://www.richdad.com
Kim Kiyosaki
If you are looking for inspiration, financial education or just a good role model, meet Rich Woman Kim Kiyosaki. Kim is an internationally-renowned speaker, author (Rich Woman, Good Deal Bad Deal), entrepreneur, real estate investor, radio show host, and the founder of RichWoman.com. This is not just the Kim Kiyosaki Bio, it's an inspirational message for women everywhere to get a financial education and make their dreams a reality! Visit Kim's website for more information:
http://www.richwoman.com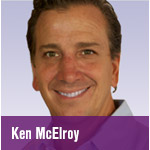 Ken McElroy
Rich Dad Advisor
Ken McElroy, Principal and Co-Partner of MC Companies, has over 26 years of senior level experience in multifamily asset and property management and development. Having purchased over $400 million in real estate in the past two years, Ken brings a unique property management perspective when estimating a property's potential value. Ken oversees the company's asset portfolio and leads the day-to-day operations including financial and operating analysis, investor relations and business development. An industry veteran, Ken has served in leadership roles in multi-family asset and property management for more than 26 years.
The Social Capitalist | Josh and Lisa Lannon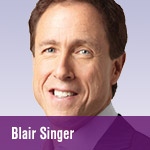 Blair Singer
Rich Dad Advisor
A dynamic, in-demand public speaker, trainer and coach, Singer has the unique ability to get people and organizations to shake up the status quo, change behaviors and achieve unprecedented results. Spanning 20 countries on five continents, his clients range from Fortune 100 companies to small business owners, entrepreneurs, sales teams and just regular folks while his programs touch hundreds of thousands of people globally each year. He applies the same tried and true principals that work for big corporations and successful entrepreneurs to the "Business of Everyday Life", helping individuals hungry for greater success.
The Social Capitalist | Josh and Lisa Lannon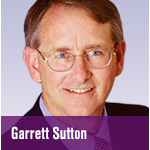 Garret Sutton
Rich Dad Advisor
Garrett Sutton is an attorney, bestselling author and one of Robert Kiyosaki's Rich Dad Advisors. A clear and engaging writer, Garrett demystifies legal topics and presents them in a very understandable and accessible manner. Garrett has over thirty years' experience in assisting individuals and businesses to limit their liability, protect their assets, implement advantageous corporate structures and advance their financial goals. Garrett is the author of Start Your Own Corporation, Writing Winning Business Plans, Buying and Selling a Business and The ABC's of Getting Out of Debt among other titles.
The Social Capitalist | Josh and Lisa Lannon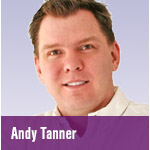 Andy Tanner
Rich Dad Advisor
Andy is a renowned paper assets expert and successful business owner and investor known for his ability to teach key techniques for stock options investing. In 2008, Andy was key in helping develop and launch Rich Dad's Stock Success System, which teaches investors advanced technical trading techniques to profit from bull and bear markets. He serves as a coach to Rich Dad's Stock Success System trainers and as the Rich Dad Advisor for Paper Assets. He is currently authoring an upcoming Rich Dad Advisor book on paper asset investing.
The Social Capitalist | Josh and Lisa Lannon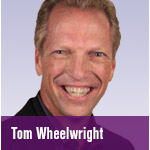 Tom Wheelwright
Rich Dad Advisor
As founder and CEO, Tom has been responsible for innovating new tax, business and wealth consulting and strategy services for ProVision's premium clientele for the past 16 years. For more than 30 years, Tom has devised innovative tax, business and wealth strategies for sophisticated investors and business owners in the manufacturing, real estate and high tech fields. His passion is teaching these innovative strategies to the thousands who come to hear him speak. Tom has participated as a keynote speaker and panelist in multiple roundtables, and led ground-breaking tax discussions challenging the status quo in terms of tax strategies.
The Social Capitalist | Josh and Lisa Lannon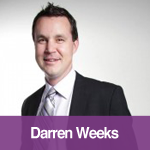 Darren Weeks
Rich Dad Advisor
Darren has amassed an investment portfolio consisting of over 4,000 rental properties across North America, tens of millions of dollars in energy interests, hundreds of acres of land. He is also a the largest individual shareholder in the Port of Falmouth, the world's largest cruise ship terminal, which is operated by the Royal Caribbean Cruise Lines. Darren and his team are still providing events and conferences designed to expand the financial contexts of Canadians. Events about everything from budgeting, real estate, investing, entrepreneurship, raising capital, networking, marketing, personal development and so much more!
The Social Capitalist | Josh and Lisa Lannon